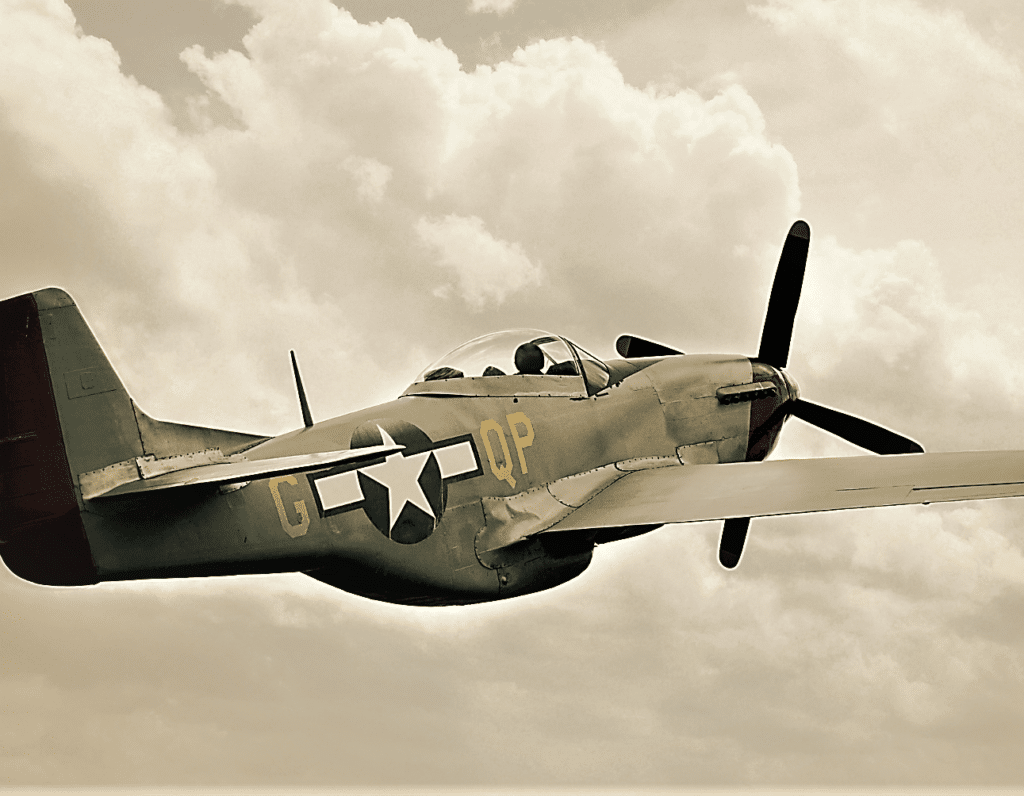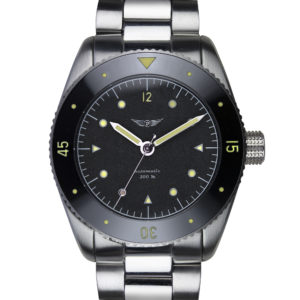 CASE SIZE: 40mm
MOVEMENT : NH35 AUTOMATIC
BEZEL: CERAMIC WITH LUME
CRYSTAL: SUBTLE DOMED SAPPHIRE
WATER RESISTANCE: 300M / 980 FEET
DIAL: MATTE FINISH BLACK WITH YELLOW LUME AND SILVER ACCENT
WARRENTY: 1 YEAR MANUFACTURER WARRENTY
The Squadron Men's Dive Watch: Perfection
When it comes to diving deep or soaring high, the Squadron Watch by Propeller Watch Co is built to withstand the most challenging environments. Designed to exceed expectations, this remarkable timepiece combines exceptional functionality with impeccable style. Whether you're embarking on the Holy Grail of Scuba Diving or seeking a reliable companion for your underwater explorations, the Squadron Watch is ready to accompany you on your next adventure.
Unmatched Water Resistance for Dive Enthusiasts
With a remarkable water resistance of up to 300 meters, the Squadron Watch is engineered to withstand the depths of your underwater explorations. Few have successfully completed the daring 300-meter dive, making it a true feat of accomplishment. Rest assured, your watch is fully equipped to endure the challenges of deep-sea exploration, allowing you to focus on the breathtaking wonders beneath the surface.
Unidirectional Bezel for Ultimate Dive Safety
When you're diving with the Squadron Watch, you can rely on its unidirectional bezel to keep you on track. The bezel is designed to rotate counter-clockwise only, ensuring that accidental movement won't lead to miscalculations during your dive. This invaluable feature provides peace of mind, allowing you to accurately measure your dive times and stay aware of your remaining underwater duration.
Durable Sapphire Crystal for Long-Lasting Clarity
The subtle dome-shaped sapphire crystal of the Squadron Watch enhances both its aesthetics and durability. Crafted with scratch resistance in mind, this exceptional timepiece maintains its pristine appearance even after extended wear. No matter how long you've had it on your wrist, the Squadron Watch will continue to exude a fresh and refined look, leaving a lasting impression.
Dependable Automatic Movement for Precise Timekeeping
Powered by a dependable NH35 Automatic Japanese movement, the Squadron Watch offers unparalleled accuracy, precision, and quality. Its reliable timekeeping ensures that you're always on schedule, whether you're exploring the depths of the ocean or going about your daily activities. The luminescent yellow hands provide excellent visibility, allowing you to read the time effortlessly, even in the darkest of environments.
Timeless Design with Versatile Charm
The classic matte black dial of the Squadron Watch exudes sophistication and versatility. Its understated design allows you to effortlessly transition from casual to formal settings, making it a perfect companion for any occasion. With a 40mm-sized face, the Squadron Watch strikes the perfect balance, complementing most wrists without overpowering your style. This subtlety of design will make you feel like the embodiment of timeless sophistication, evoking the spirit of James Bond himself.
Crafted with Simplicity and Attention to Detail
Inspired by a desire to create a modern timepiece with old-fashioned simplicity, the luxury Squadron dive watch embodies craftsmanship and attention to detail. Its sleek black finish exudes undeniable allure, while the absence of flashy markings and a large face maintains a sense of refined elegance. The Squadron Watch is the epitome of class, commanding compliments throughout the day with its timeless appeal.
Elevate Your Style with the Squadron Men's Dive Watch
Indulge in the perfect blend of style and functionality with the Squadron Watch by Propeller Watch Co. Embrace your adventurous spirit with a timepiece that exudes elegance, durability, and unmatched water resistance. Whether you're diving into the depths or making a statement on land, the Squadron Watch will elevate your style and leave a lasting impression. Step into the world of timeless sophistication and embrace your true potential with the Squadron Men's Dive Watch.