ProDiver 7501-01 $452 CAD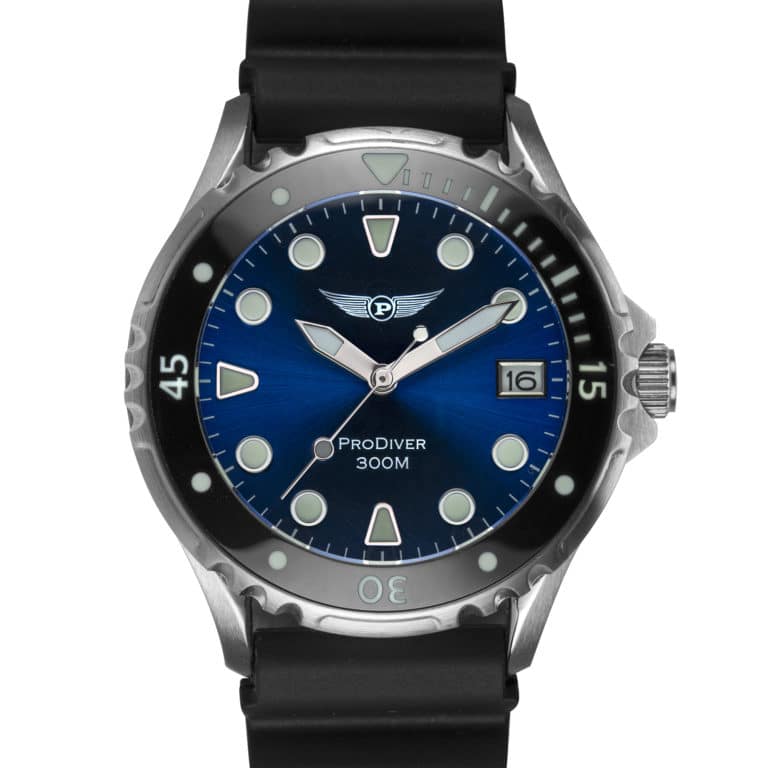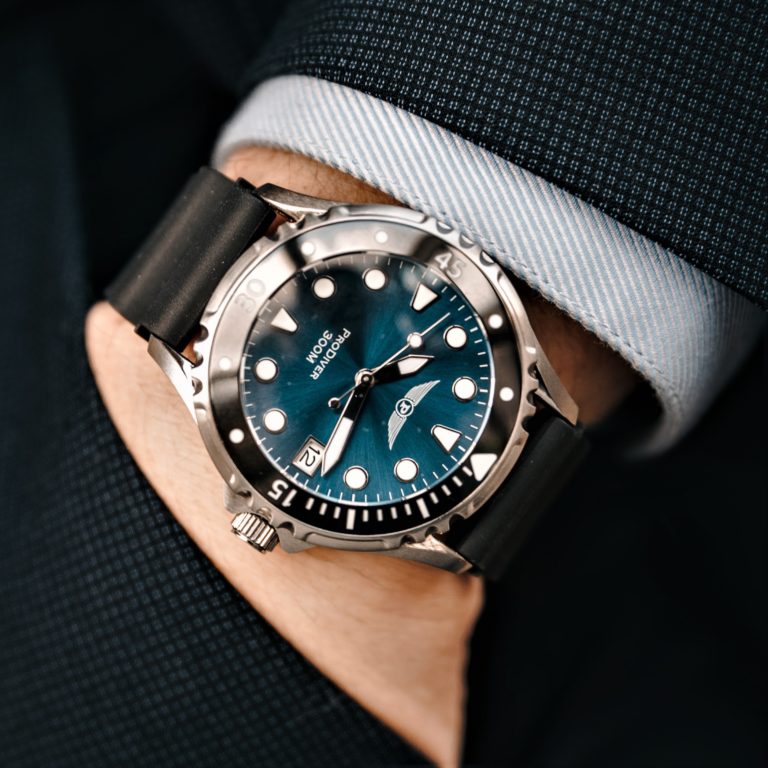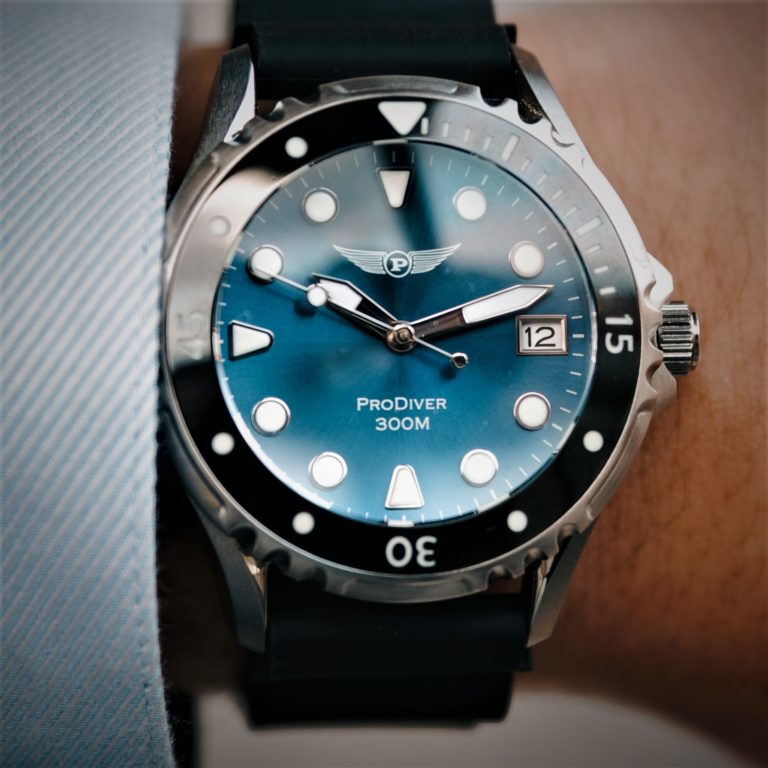 CASE SIZE: 40mm
MOVEMENT : NH35 AUTOMATIC WITH DATE COMPLICATION
BEZEL: CERAMIC UNIDIRECTIONAL WITH LUME
CRYSTAL: SUBTLE DOMED SAPPHIRE
WATER RESISTANCE: 300M / 980 FEET
DIAL: BLUE STARBURST DIAL WITH SWISS LUMED MARKERS
WARRENTY: 1 YEAR MANUFACTURER WARRENTY
Introducing the ProDiver Men's Dive Watch by Propeller Watch Co: A Timepiece Built for Adventure
The ProDiver Watch by Propeller Watch Co is a true testament to ruggedness and reliability. Designed as a professional dive watch, it boasts an impressive water resistance of up to 300 meters, ensuring its performance even in the most demanding underwater environments. Dive enthusiasts and watch aficionados alike will appreciate the exceptional craftsmanship and attention to detail that define this timepiece.
Unparalleled Durability and Visibility
Featuring a sturdy stainless steel case and bezel, the ProDiver Watch is built to withstand the rigors of adventurous expeditions. The lumed ceramic bezel insert adds an extra layer of durability while providing clear visibility, even in low-light conditions. Its subtle domed sapphire crystal enhances both the aesthetics and durability of the watch, offering scratch resistance and protection against the elements.
Captivating Blue Starburst Dial
One of the standout features of the ProDiver Watch is its captivating blue starburst dial. This dial showcases a unique color-shifting effect, appearing as a deep dark blue in low-light environments and transforming into a mesmerizing light blue in sunlight. The color variation was chosen to resemble the brilliance of a gemstone, adding a touch of elegance to this robust timepiece.
Reliable Automatic Movement
Powering the ProDiver Watch is an automatic NH35 movement, renowned for its accuracy and dependability. This self-winding movement ensures precise timekeeping, while the date complication adds practicality to the watch's functionality. The lumed silver hands not only contribute to the watch's overall aesthetics but also offer excellent visibility in various lighting conditions.
Ocean-Grade Rubber Strap
The ProDiver Watch comes standard with an ocean-grade rubber strap, carefully selected to withstand the harsh marine environment. This corrosion-resistant strap ensures a secure fit, making it ideal for active use during water sports and diving adventures. Its durability and flexibility allow for maximum comfort and ease of wear, even during extended periods.
Embrace Adventure with the ProDiver Men's Dive Watch
Designed for the modern adventurer, the ProDiver Watch by Propeller Watch Co combines exceptional functionality, durability, and style. With its remarkable water resistance, remarkable color-shifting dial, and reliable automatic movement, it is the perfect companion for both professional divers and watch enthusiasts seeking a timepiece that can withstand the test of time. Embrace the spirit of exploration and elevate your wrist game with the ProDiver Men's Dive Watch by Propeller Watch Co.