Modern Watches with a Retro Design
*All prices include taxes
Free North America shipping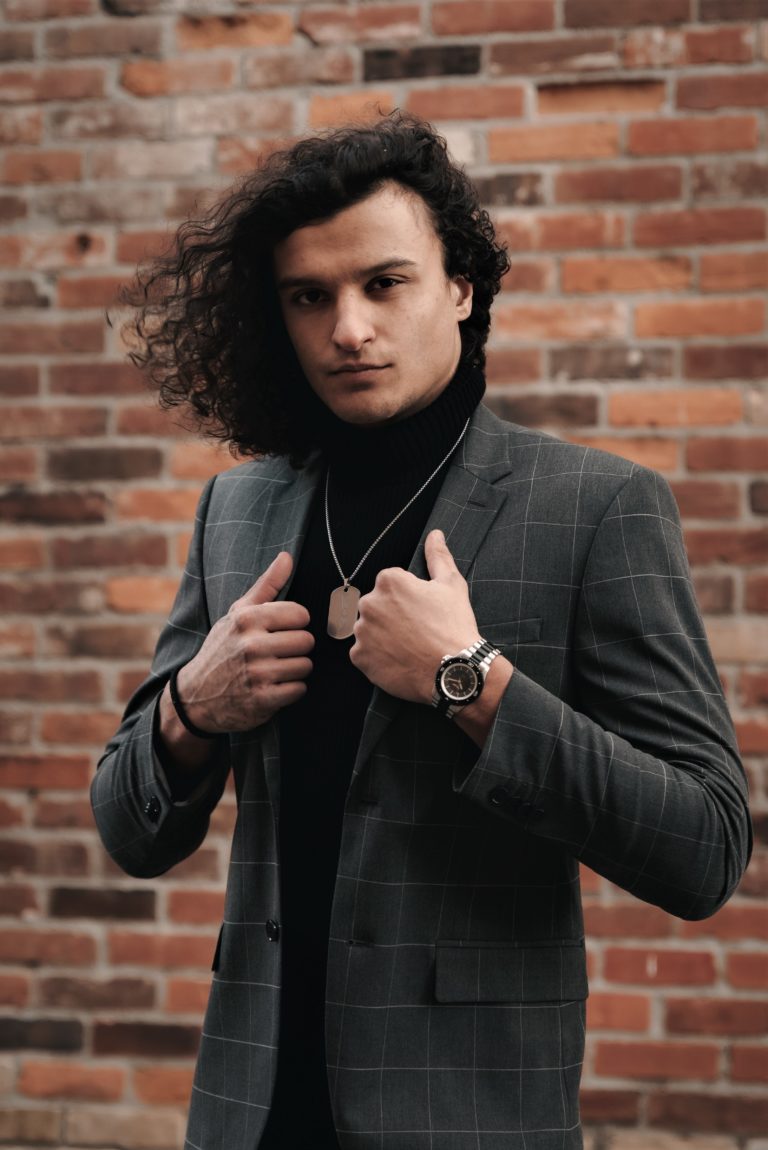 A Proudly Canadian Watch Company
Looking for a watch that seamlessly blends vintage charm with cutting-edge technology? Look no further than Propeller Watches. Our timepieces are meticulously crafted to embody the perfect harmony of retro aesthetics and modern precision. Designed with durability in mind, each watch features non-scratch sapphire crystals and impressive water-resistance ratings, making them suitable even for diving adventures.
At Propeller Watch Co., we consider ourselves rebels in the watch industry, reshaping the landscape of precision design by embracing simplicity and timeless appeal. Our watches are not just functional accessories; they are works of art. Every detail is thoughtfully crafted to create a timepiece that exudes elegance and sophistication.
In a market saturated with bold typefaces, extravagant designs, and artificial embellishments, we take a different approach. Our Squadron 007-01 watch, for instance, boasts a minimal logo, allowing the stunning grey/black dial to take center stage. This design choice adds a subtle faded look to the watch, evoking a sense of understated refinement.
On the other hand, the RestoMod watch embraces a distinct aesthetic. Inspired by the concept of a Resto mod car, it features a larger logo and incorporates subtle elements like a discreet red "RestoMod" tag visible only in bright light. The logo itself is elegantly raised in silver, subtly catching the eye under indirect lighting. Paying homage to military aesthetics, the chapter ring includes 24-hour markers, while the diver-inspired design reveals its full brilliance in the dark with a luminous glow.
As a new Canadian watch company in the marketplace, Propeller Watch Co. takes pride in creating timepieces that deliver exceptional quality at a reasonable cost. We are committed to offering the best watches we can, ensuring that our customers receive the utmost value for their investment. We invite you to explore our brand and immerse yourself in our captivating designs.
Propeller Watches seamlessly blend retro designs with modern technological precision. With a focus on durability, artistic detail, and timeless appeal, our timepieces stand out from the crowd. Whether you appreciate the subtle elegance of the Squadron 007-01 or the unique charm of the RestoMod, we are confident that our watches will exceed your expectations. Welcome to the world of Propeller Watches, where craftsmanship and style converge to create exceptional timepieces.
Join for discounts and contests
Propeller Watch Co.™ is a Canadian watch company specializing in rugged Aviation, Automotive and Marine inspired designs and specifications.
Despite today's  trend towards modernization, we strive to reimagine a look-back to the era of high quality stainless steel and durable leather goods.   These afford our watches  a timeless look and dependable workmanship; timepieces that would appeal to your father's era as well as your son's.
Our success is driven by you.  We welcome your feedback, which will help us continue to provide the best service as well as maintain the integrity of our brand.

Feel free to share with us your review of our watches and leather goods.  Better yet,  send us images showing you wearing our watches, and perhaps we can include them on our social platform.  We may even send you a discount on your next purchase.
Propeller Watch Co.
Proudly Supports the Canadian and American Armed Forces